Self Hinge Box - Purpleheart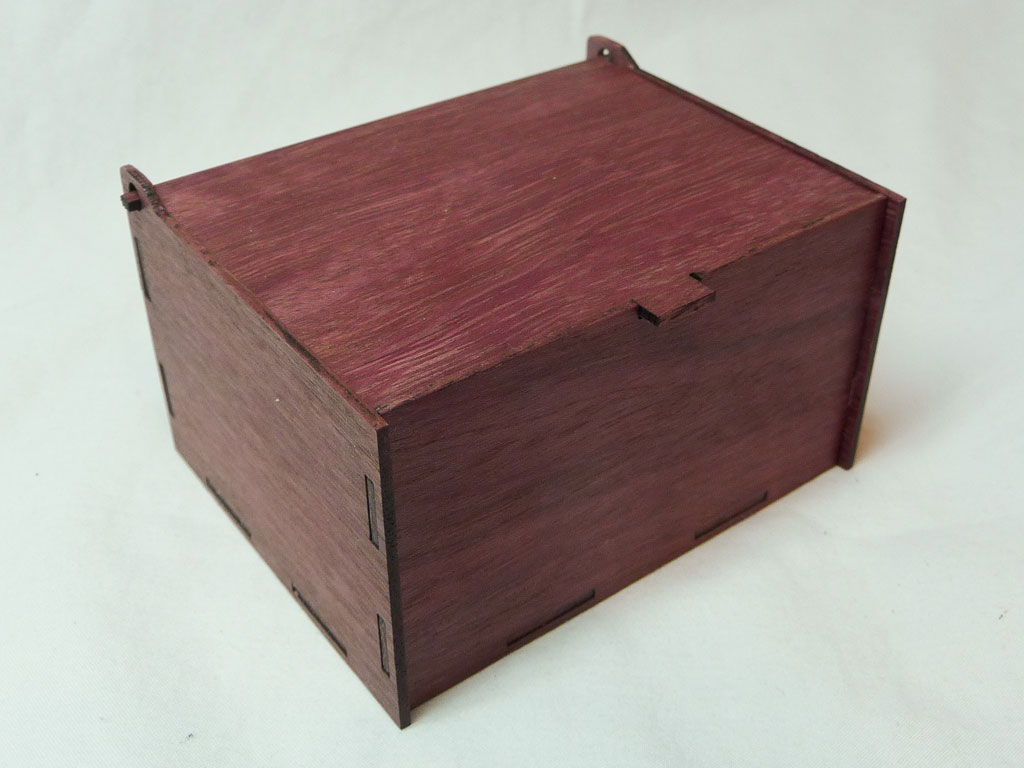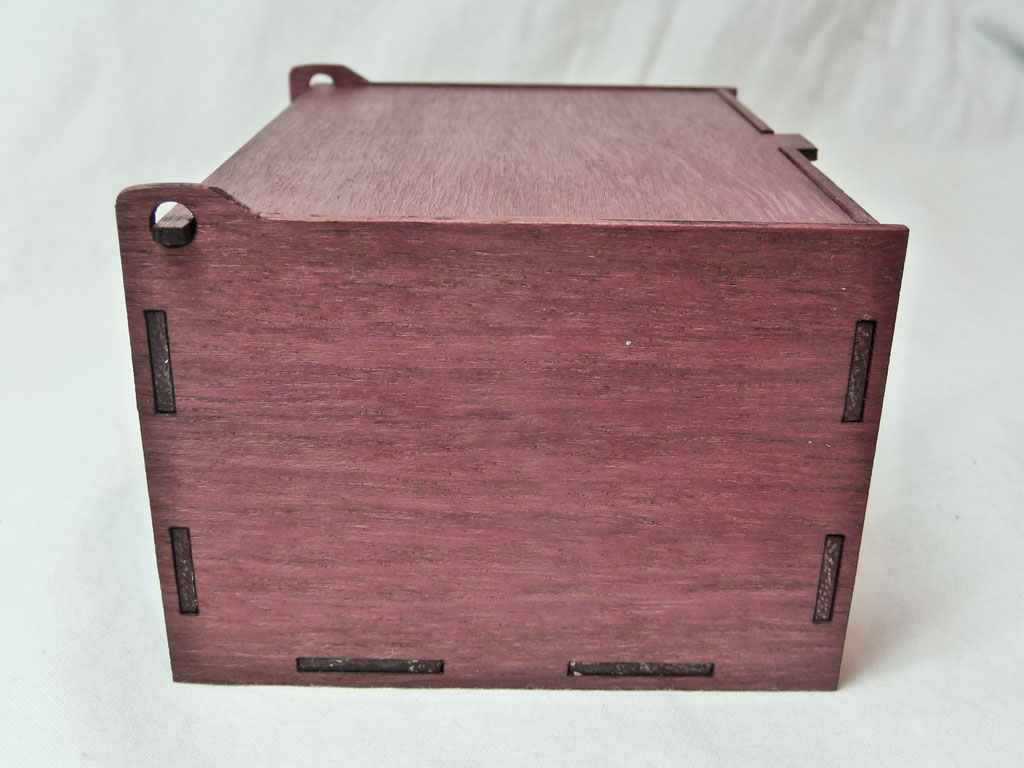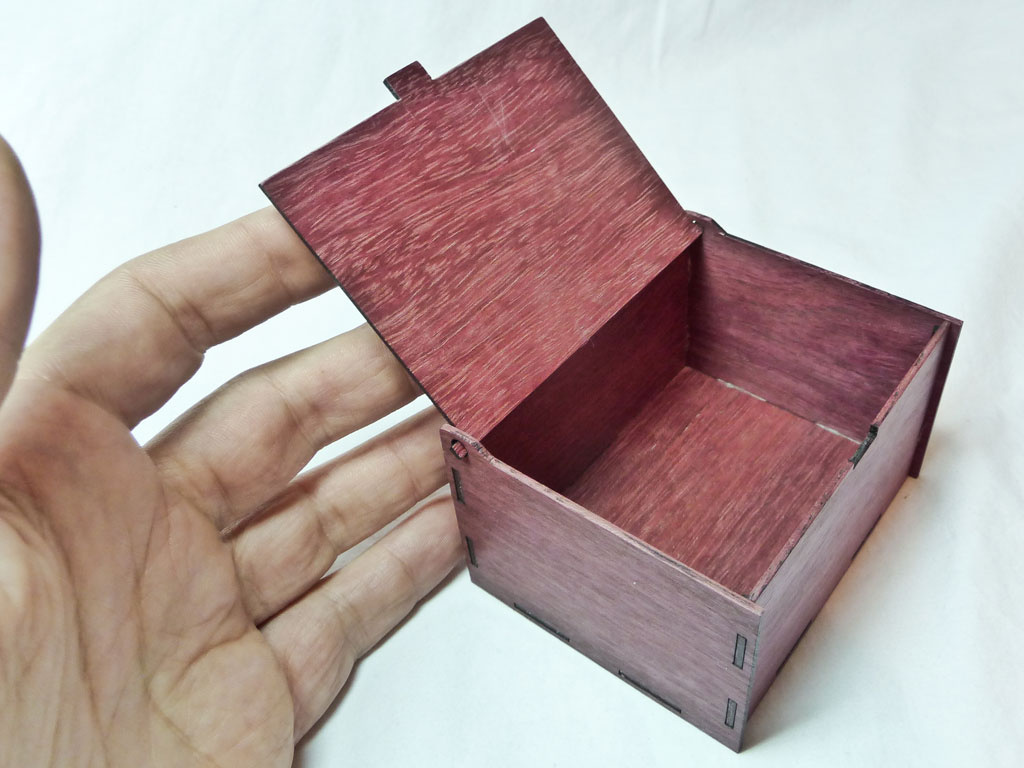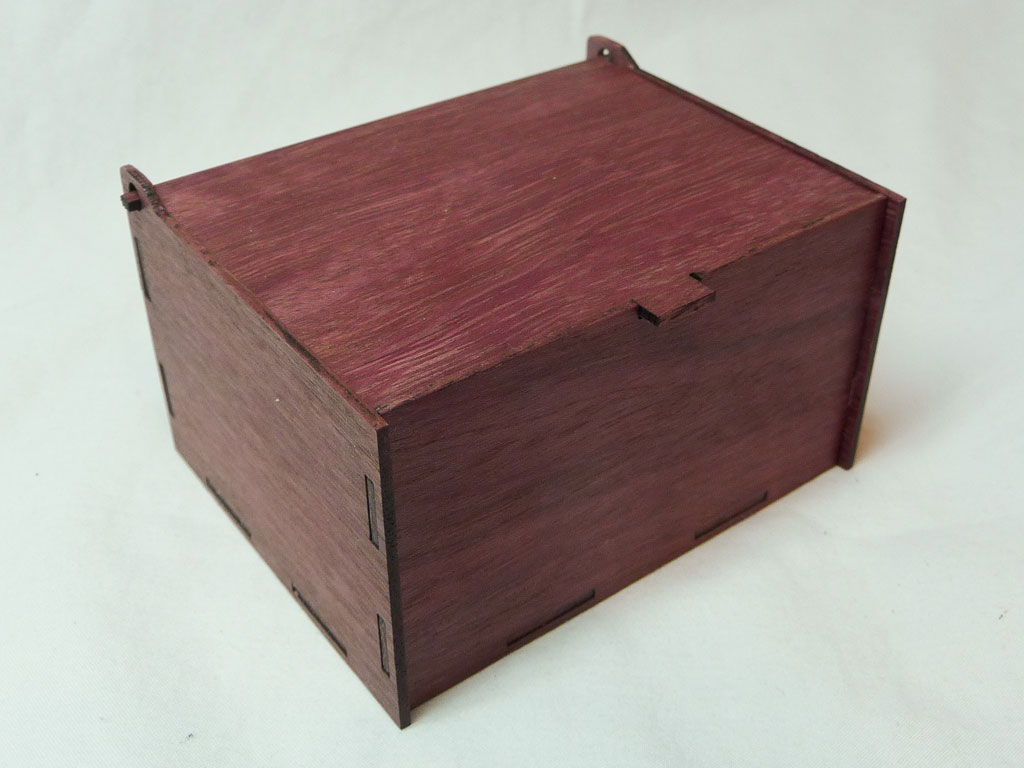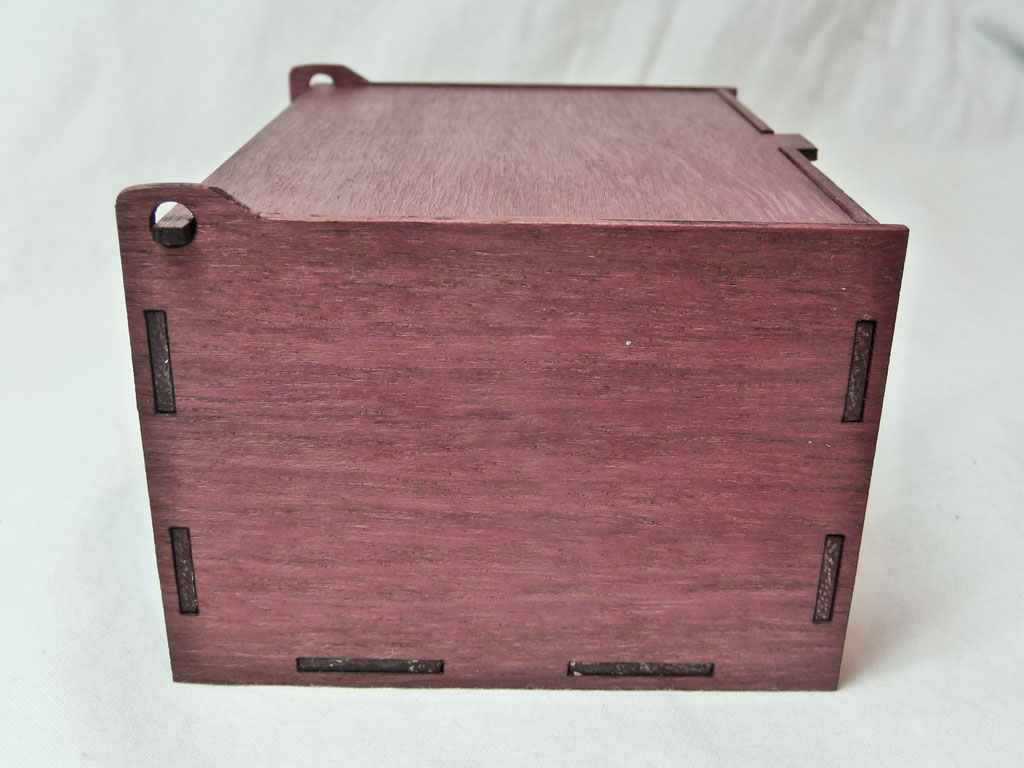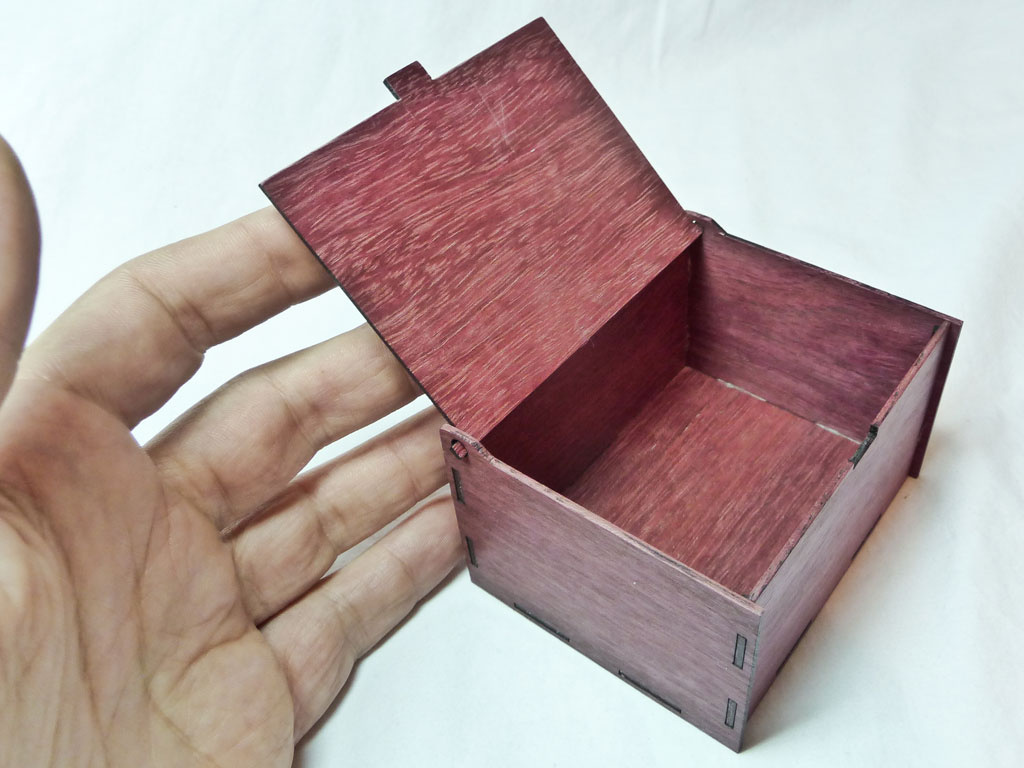 Self Hinge Box - Purpleheart
Each piece of this self-hinged box is laser cut and hand sanded. The pieces are then carefully fit together and glued (just a bit!) for added support. The lid of the box is assembled into the sides, eliminating the need for a separate hinge. The box stays closed with the help of a tiny magnetic latch set into the wood.
Size - 3.5" W x 2.75" L x 2"
Material - 1/16" thick Purpleheart
Custom sized boxes are available.